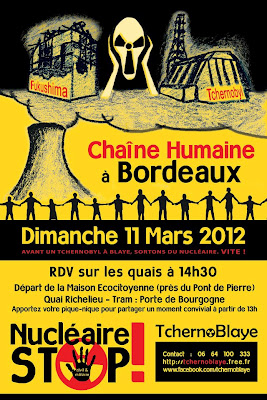 NUCLEAR POWER:
Severe heat leads to lowest power production in 9 years
Published: Friday, July 27, 2012
National nuclear power production has reached the lowest seasonal levels in nine years, as the unrelenting heat wave and severe drought cause slower output at reactors from Ohio to Vermont.
Generation for the 104 plants across the country has fallen to 93 percent capacity — the lowest for this season since 2003, according to the Nuclear Regulatory Commission.
"We've had a fast decay of summer output this month and that corresponds to the high heat and droughts," said Pax Saunders, a Gelber & Associates analyst. "Plants are not able to operate at the levels they can."
FirstEnergy Corp.'s Perry 1 reactor in Ohio lowered production yesterday to 95 percent capacity due to the heat. And four times this month, Entergy Corp.'s Vermont Yankee has limited output.
Cool water is critical for nuclear plants, which use it to cool their operations.
"Heat is the main issue, because if the river is getting warmer, the water going into the plant is warmer and makes it harder to cool," said NRC spokesman David McIntyre.
More than 60 percent of the contiguous United States is experiencing moderate to severe drought, according to the U.S. Drought Monitor. And the hotter the weather, the harder it becomes for power plants to work at their optimal capacity.
"The weather dictates how much electricity we can produce, and it's the nature of doing business on a river with variable flow and variable temperatures," said Rob Williams, a spokesman for Vermont Yankee, which cut its power to 83 percent capacity July 17.
It is a trend many nuclear experts expect to continue — a lessening supply of nuclear power as demand for it increases.
"We expect the trend of things getting tighter and tighter to persist," Saunders said (Christine Harvey, Bloomberg Businessweek, July 26). — HP