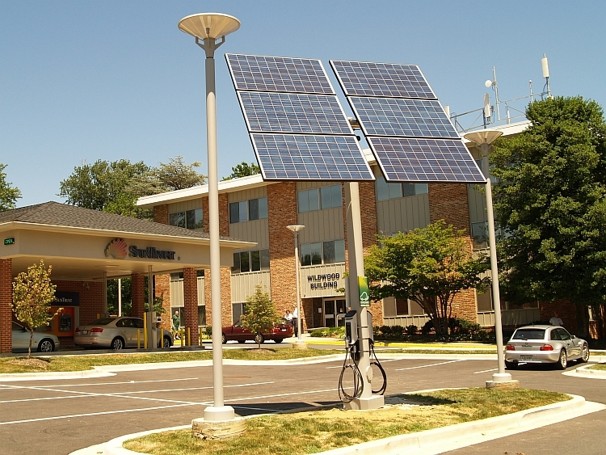 Industry trumpets poll showing voter enthusiasm for solar
John McArdle, E&E reporter
Published: Tuesday, October 2, 2012
On the eve of the first presidential debate, the Solar Energy Industries Association today released a new poll indicating wide support among likely voters for solar energy.
The online survey, conducted by independent polling firm Hart Research Associates, showed that 92 percent of likely voters believe that it is very important (58 percent) or somewhat important (34 percent) for the United States to develop and use solar power. Eight percent said it was not important.
SEIA President Rhone Resch said in a conference call today that the level of support stands up across the political spectrum. Eighty-four percent of Republicans, 95 percent of independents and 98 percent of Democrats indicated that developing solar power is very or somewhat important for the United States.
The poll of 1,206 likely voters was conducted Sept. 4-9 and had a 2.8-point margin of error.
And in a finding that was trumpeted today by an industry that has been the target of some in Congress who believe that the government should stay away from providing subsidies for solar energy, the survey found that voters' favorable views of solar energy translate into support for government policies that encourage the development and expansion of the industry.
Seventy percent of voters said the government should be doing more than it is currently doing to promote solar while 16 percent said they favor current policies and 14 percent said they would prefer to see the government do less.
When presented with eight different forms of energy that the federal government should encourage through tax subsidies, 64 percent said solar should be on the list. Wind power was the next most often selected at 57 percent, followed by hydropower at 38 percent and geothermal energy at 32 percent. Oil came in at 13 percent and coal was picked by 8 percent.
One in five respondents said the government should not provide tax subsidies or incentives to any energy industry.