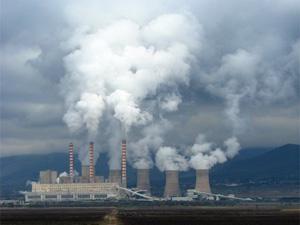 Voters in four swing states favor transitioning the U.S. power supply away from coal and toward cleaner sources of energy, according to a poll released today by renewable energy supporters.
The poll of voters in Colorado, Iowa, Ohio and Virginia was conducted by Public Opinion Strategies, a Republican firm that worked with Mitt Romney's campaign, and Fairbank, Maslin, Maullin, Metz & Associates, a Democratic firm. It surveyed 1,600 voters across the four states, all of which President Obama won, the day after the election.
Voters in those states viewed energy as among the most important issues in the election, rating it behind the economy and health care but ahead of immigration and abortion, said Lori Weigel, of Public Opinion Strategies. In all the states, voters overwhelmingly demonstrated a preference for clean energy over coal, which they viewed as dirty, she said.
"That is an issue that can stand on its own that a candidate can point to … and that will be a compelling point," Weigel said on a conference call this morning.
Pollsters asked whether voters agreed that "rather than using more coal, we should move toward cleaner sources of energy." In Iowa, 75 percent of voters agreed, while 18 percent disagreed. The split was 72-21 in both Virginia and Colorado, while in Ohio 69 percent favored clean energy to 25 percent favoring coal, according to a presentation summarizing the poll results.
Voters in those states also said they were more likely to back candidates who support policies to "transition away from coal and toward more natural gas and renewable energy for electricity production," as well as those who would support continued government spending on clean energy research and requirements that utilities purchase a set amount of renewable energy.
Coal boosters put out their own poll results earlier this year, showing a preference for electricity from coal in the swing states of Ohio, Virginia and Pennsylvania (E&E Daily, Sept. 21). Obama won all three of those states Tuesday.
The American Coalition for Clean Coal Electricity, which conducted the September survey, conducted a follow-up survey of 1,000 voters across 11 swing states in the last week of October, said Lisa Camooso Miller, a spokeswoman for the group. Results of the poll are still being tabulated, but she said it found that 60 percent of middle-class Democrats and independents support the continued use of coal, while 90 percent want to see investment in the development of clean coal electricity.
Energy was a top issue in the campaign, with Romney accusing the president of being hostile to the coal industry and indicating that he would end subsidies for renewable energy. Obama touted his support for renewables while pledging to continue drilling for oil and natural gas and to help the advancement of "clean coal."
Asked to compare the two candidates' energy positions, voters in this week's poll generally indicated a preference for Obama. The divide was starkest in Iowa, where voters in the poll went for Obama 51 percent to 42 percent, and narrowest in Virginia, where the two candidates were each favored by 46 percent.
Overall, the poll showed Obama came out on top on energy, which played into his broader campaign looking to a sustainable future, Weigel said.
"What I think we see is that it was one in a mix of points that depicted a picture that fit into the theme that the president clearly chose for the raw campaign, which was 'forward,'" she said.